Dining in Cortina d'Ampezzo
You are invited to discover La Veranda, La Stube 1872, Il Gazebo and The Chef's Private Table: four different formats in four different locations dedicated to our Cristallo Guests and Cortina d'Ampezzo Visitors. Each one masterfully orchestrated by our skillful Executive Chef, Marco Pinelli, who perfectly matches his creativity and accurate selection of raw materials with an endless research for high quality, an expression which characterizes Cristallo new culinary identity.
La Veranda
A Culinary Journey Through Italy
Have breakfast with a view with a rich buffet or taste Italian classics in a fresh and light atmosphere for your lunch.
Il Gazebo
Panoramic Dining
This glasshouse offers panoramic dining paired with Italian classics and exclusive wines. For a special dinner experience.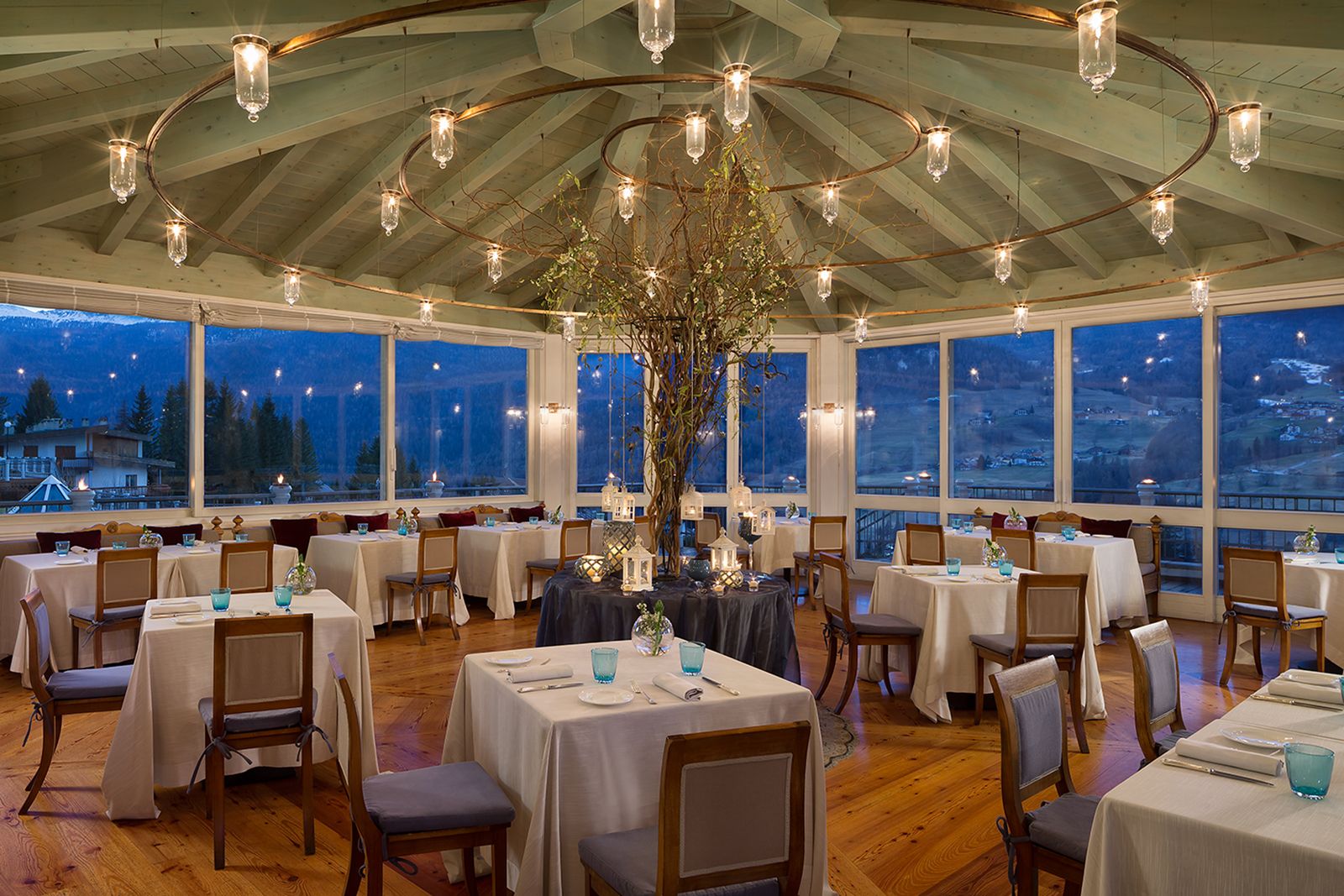 La Stube 1872
Tradition and Charm in a Historical Parlour
Restaurant La Stube awaits with a traditional, authentic interior to indulge in a warm atmosphere and a rich local cuisine.
La Terrazza
Summer Under the Dolomites' Sun
During summer time (weather conditions permitting), our stunning terrace welcomes guests for culinary delights while observing the stunning panorama.
Cristallo Lounge Bar
A Cozy Place to Linger
A charming corner, which invities guests to linger, indulge in freshly baked pastries during afternoon tea and exclusive drinks at night.
The Chef's Private Table
A Convivial Culinary Concept
An intimate dining area with an authentic and warm atmosphere to indulge in a unique convivial culinary experience tasting traditional specialties such as fondue or venison polenta.