Dining in Cortina d'Ampezzo
Cristallo has a selection of fine-dining and casual restaurants providing a curated choice of gastronomy and ambience.
La Stube, hosting just four tables, offers intimate private dining where refined cuisine is served, while the glass-covered Gazebo, with spectacular 360° degree views of the surrounding landscape, provides the best of Italian fare. Chef's Private Table is an epicurean experience combining Chef's culinary passion with traditional indigenous recipes. The more relaxed Veranda is open for breakfast and lunch, while Hotel Bar is where Luxury Collection signature cocktails are served, alongside select snacks. During the summer months, La Terrazza, opens its doors to offer al fresco dining within the immersive setting of the spectacular Dolomite mountains.
La Veranda
A Culinary Journey Through Italy
Have breakfast with a view with a rich buffet or taste Italian classics in a fresh and light atmosphere for your lunch.
Il Gazebo
Panoramic Dining
This glasshouse offers panoramic dining paired with Italian classics and exclusive wines. For a special dinner experience.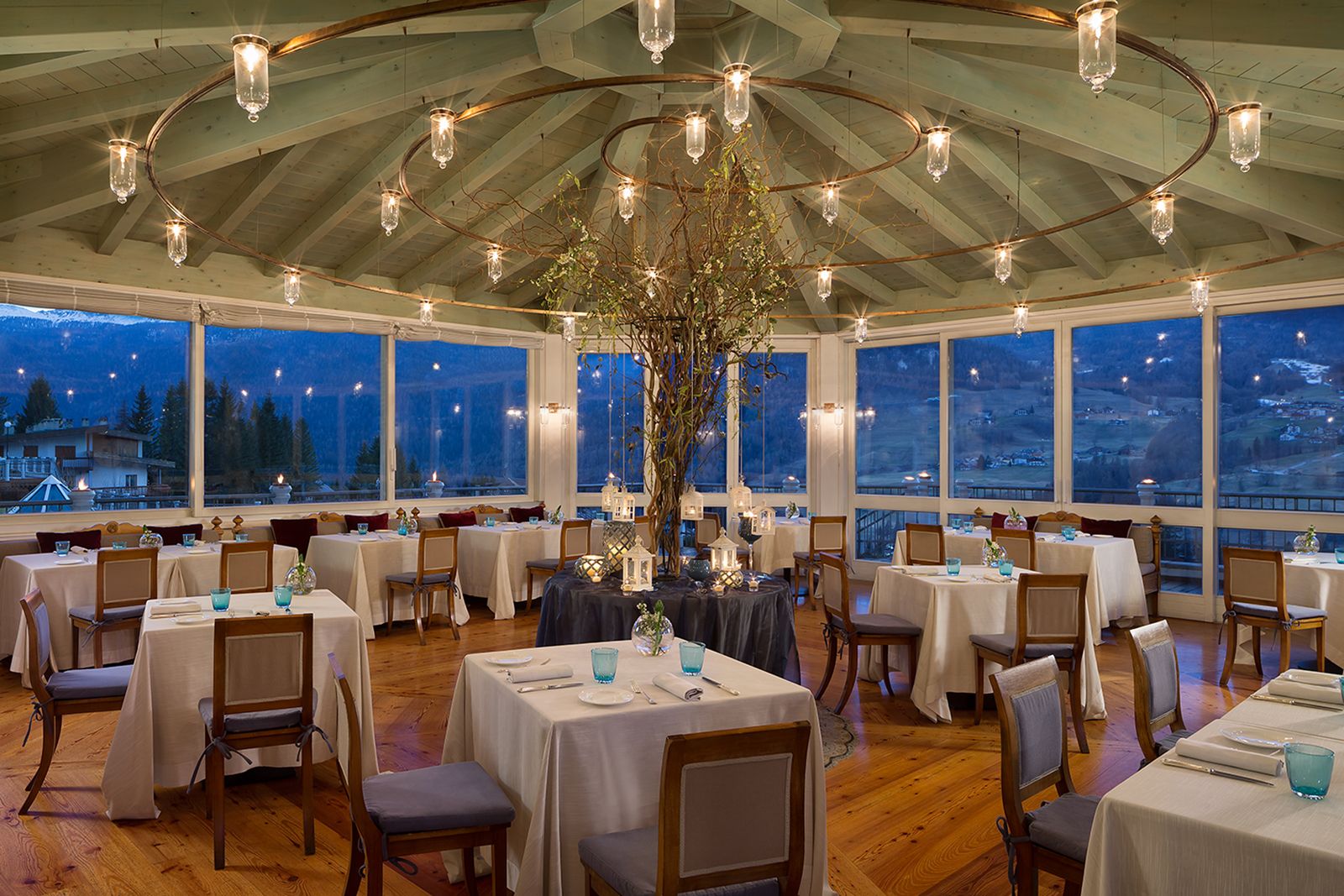 La Stube 1872
Tradition and Charm in a Historical Parlour
Restaurant La Stube awaits with a traditional, authentic interior to indulge in a warm atmosphere and a rich local cuisine.
La Terrazza
Summer Under the Dolomites' Sun
During summer time (weather conditions permitting), our stunning terrace welcomes guests for culinary delights while observing the stunning panorama.
Cristallo Lounge Bar
A Cozy Place to Linger
A charming corner, which invities guests to linger, indulge in freshly baked pastries during afternoon tea and exclusive drinks at night.
The Chef's Private Table
A Convivial Culinary Concept
An intimate dining area with an authentic and warm atmosphere to indulge in a unique convivial culinary experience tasting traditional specialties such as fondue or venison polenta.